Bean-to-bar
At Casa Cacao we dedicate ourselves to cacao and chocolate, in order to display the changing nature of the bean, converted into chocolates that search for difference over and above uniformity. Each origin, each producer, each batch, each production shows one of the thousand faces that make up the life of cacao: the ground where it grew, the climate that conditioned its life, the work of the producer on the soil and the plant, or the differences in treatment after harvesting, particularly during the fermenting and drying process.
How do we make our chocolate?
From Bean to Bar
1. Beans sorting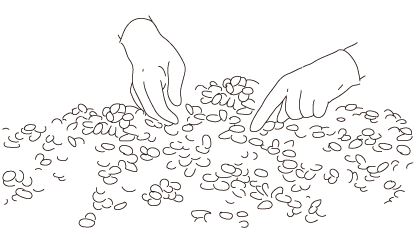 1. Beans sorting
We receive the cacao beans in sacks at our workshop, where we manually select bean by bean to remove those that are too small or too large, those that are broken and other elements that we may find in the sacks such as, for example, sticks or stones.
2. Roasting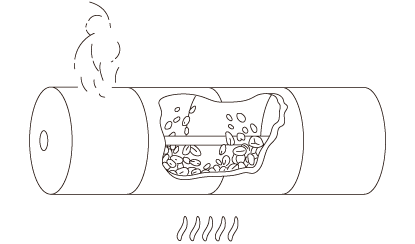 2. Roasting
We roast the cacao in an oven that moves the beans so they each reach the same temperature. It is an important process as it is when the aromas develop that determine the sensorial profile of the chocolate we will make with this cacao.
3. Cracking and winnowing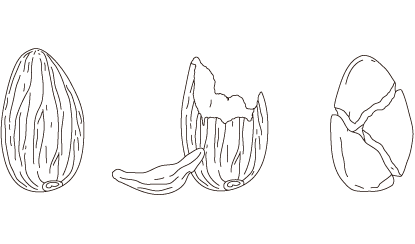 3. Cracking and winnowing
Once the beans are roasted, we crack and winnow them. Next, using different air flows, we separate the solid part (the cacao nibs) from the much lighter shells. At Casa Cacao, we re-use the shells to make cacao paper to wrap our chocolate bars.
4. Pre-refining and refining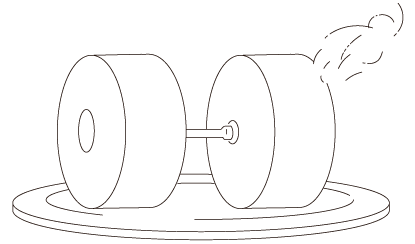 4. Pre-refining and refining
This process consist on reducing the nibs to cacao mass particles the size of grains of sugar. We mix the cacao and sugar and do the first grinding to make a thick paste.
5. Roll mill refining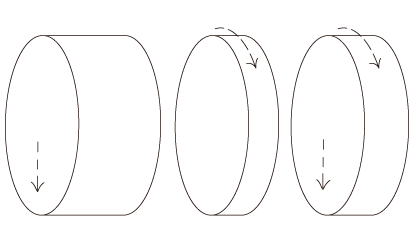 5. Roll mill refining
Next, we begin refining in a three-wheel mill to reduce the chocolate particles until they are smaller than taste buds. This will give us a delicate and smooth mouthfeel.
6. Conching
6. Conching
We put the chocolate in a two-stone mill. The movement and friction temperature makes the chocolate smoother and more uniform, and the more volatile aromas evaporate.
7. Tempering
7. Tempering
The correct temperature balance begins the crystallisation of the cocoa butter so the chocolate solidifies uniformly, with a crisp texture and suitable sheen.
8. Crystallisation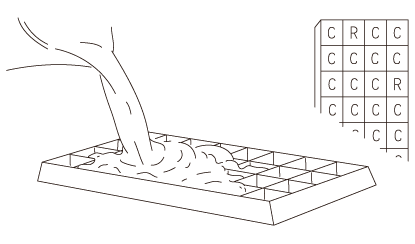 8. Crystallisation
After shaping the chocolate bars, we leave them at a temperature of 16-18ºC with a continuous flow of air. This makes them shrink a few millimetres and they come out of the mould more easily.
9. Packaging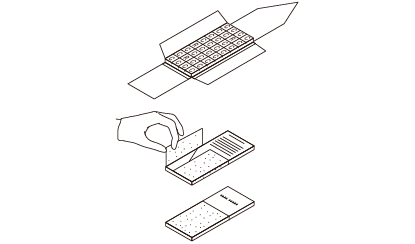 9. Packaging
Finally, we carefully wrap each chocolate bar and box of chocolates by hand. We use artisanal cacao paper made with the shells of the cocoa beans we have made into chocolate.
Where can you find us?
Our chocolate workshop is located at street level at Plaça Catalunya in Girona so you can see how we handcraft chocolate directly from cocoa beans. You can find us at this address:
Plaça Catalunya, 23, 17002, Girona